Beautiful June Roses
It seems hard to believe that we are already in the beautiful month of June and that we will shortly be celebrating the summer solstice along with reaching the longest day of the year. Every month of the year brings it's own unique gifts and opportunities and June is certainly no exception. This month we are especially blessed with the opportunity to enjoy the glorious and abundant gifts offered to us by the rose family, beginning with the appearance of the humble wild rose in our hedge rows as May turns into June and following on with the veritable cascade of more complex varieties that come fully into their glory in our gardens and parks as June progresses.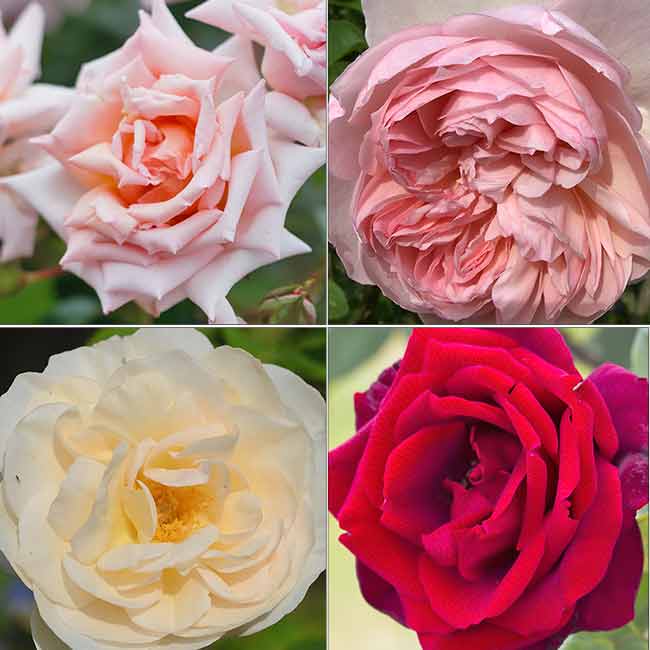 Roses hold the vibration of Love
Roses hold the vibration of Love; in their delicate beauty they remind us of the need to unfold the petals of our own hearts to discover the love deep within that is our own true essence. They gently remind us that love is not simply an emotion that we feel but is the basis of our very being, present in every atom and molecule of our body. We are all familiar with the fantastic sense of aliveness and connection that we feel when we are first 'in love'. All too often we associate this feeling exclusively with another person separate from ourselves and forget that they are simply reflecting the love in our own hearts back to us, feeling sad and alone when for some reason the reflection is no longer available.
Roses invite us to tap into the vibrancy and aliveness of our own love and to know the joy and harmony of living from the heart. In our busy outwardly seeking lives it can be all too easy to forget that everything we experience is a product of our inner thoughts, beliefs and emotions. Taking a few moments everyday to align with the wisdom of the heart and allow it to calm our turbulent emotions and expand our beliefs can make an enormous difference to our everyday lives.
So this month we invite you to revitalise your heart and your life by attuning to the vibration of love with the help of the abundant gifts of the rose family. Seek out a favourite rose or allow one to beckon you with its pristine beauty. Take time to invite its vibration into your heart and mind allowing it to show you the places in yourself that need to be re-aligned with love.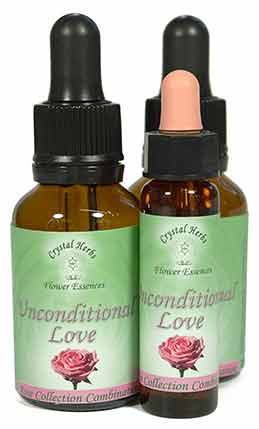 Rose Flower Essences
The beautiful essences in our Rose Collection set will help you to focus on this healing in more depth. You might find that one of our four Rose Combinations will provide exactly the support you need, or check out our selection of individual Rose Essences to find those that particularly resonate with you. You can then either take them as a single essence or order them mixed into a combination of your choice.
Our own particular favourites from this collection are the beautiful Compassion Rose essence that is a constant source of inspiration to remember that life is easier when we allow our hearts to rule our heads, Peace Rose essence that is so helpful when we need to release the vibrations of anger or fear from our hearts and the creative inspiration offered by the enormous soft orange blooms of Just Joey. We could go on but instead will leave you to discover your own favourites for yourselves from within our Rose Collection Essences:
Crystal Herbs is a specialist Flower Essence producer and we're passionate about all aspects of Vibrational Essences. We have been making and selling our range of Essences for nearly 30 years and have customers all over the world. All of our essences are handmade with love & care and alongside the Essences that we offer we also provide help, support and information about vibrational Essences. Crystal Herbs is run by Catherine Keattch and Sam Cremnitz, along with a dedicated team who are all trained practitioners and healers in their own right. More About Crystal Herbs | Contact Us