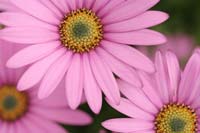 Divine Harmony Essences
Our new Divine Harmony Essences are an evolution of the Combinations for Self Treatment, a response to the needs of the moment for tools that can fully support our inner journey in these challenging times of change and expanding consciousness.
Whether we are consciously aware of it or not we are currently in a process of rapid evolutionary change, which is affecting every aspect of our lives including our emotional, mental and physical wellbeing. Human consciousness is expanding and our capacity to understand ourselves energetically and spiritually is growing as a consequence. More and more people now recognise that spiritual growth and physical wellbeing are closely connected and are seeking tools that can help them with both. The new Divine Harmony Essences have been specifically designed to meet this need.
Divine Harmony
'Divine Harmony' is the name we have used to describe the state of inner balance or resonance which is created when body, mind, emotions and spirit work together as an integrated whole. It is the essential core foundation for the creation of greater peace, love, joy, self-empowerment and physical wellbeing in our lives. Troublesome issues, whatever form they might take, are simply signposts that are pointing us towards the need for more balance, harmony and integration in our own inner world.
Divine Harmony Essences
The forty essences in the Divine Harmony set are divided into four groups that reflect the most important areas of focus for us all as we seek to achieve greater inner balance and wholeness;
Transforming Core Emotions
Transforming Belief Patterns
Developing Positivity
Integrating Spirit.
You can find more on the Divine Harmony Groups here
The Divine Harmony Essences & Combinations for Self Treatment
Those who are familiar with the Combinations for Self Treatment will recognise that our new set of Divine Harmony Essences contains a mix of old favourites and some completely new combinations ( Inner Unity, Inner Wisdom, Self Acceptance, Soul Connection & Thankfulness ). All the combinations that we have carried forward from the Combinations for Self Treatment have been energetically upgraded for their new role. The five Combinations for Self Treatment that did not find a home in some form in the new set; Environmental Stress Graceful Change Learning Easily Sleep Strength & Wellbeing are still available and are now called Wellbeing Essences.
We are really excited about our new set of Divine Harmony Essences and look forward to receiving your feedback and hearing your experiences as you start to use them.
Crystal Herbs is a specialist Flower Essence producer and we're passionate about all aspects of Vibrational Essences. We have been making and selling our range of Essences for nearly 30 years and have customers all over the world. All of our essences are handmade with love & care and alongside the Essences that we offer we also provide help, support and information about vibrational Essences. Crystal Herbs is run by Catherine Keattch and Sam Cremnitz, along with a dedicated team who are all trained practitioners and healers in their own right. More About Crystal Herbs | Contact Us