Presenting a Workshop on Crystal Herbs Essences in Chile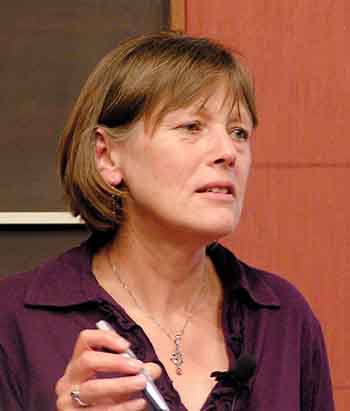 In the middle of August this year I was given the wonderful opportunity to visit Chile to present a workshop on Crystal Herbs essences and Vibrational Medicine. The invitation came from Ivan Santandreu whose company, Mundo Nuevo, distribute our essences in Chile. Using his considerable organisational skills Ivan gathered together 150 interested participants for the workshop, which was held in Santiago with its tantalising views of the snow capped Andes.
The Workshops
I was given a golden opportunity to pass on the powerful message that the philosophy of Vibrational Medicine offers, with its unwavering truth about the real source of human well-being, as well as providing in depth information about Crystal Herbs essences. This was great in itself, but perhaps the most special thing for me in the whole experience was the wonderful heart connection that the group built up during the two days that we all spent together, and how that created a wonderfully healing space for all those present to gain maximum benefit for themselves from the meditations and exercises that formed part of the workshop.
I am filled with gratitude for the very warm welcome that I received in Chile and the opportunity to meet with so many friends both old and new. Although sometimes we could not understand each other's words, the language of the heart was very clear for us all.
I am most grateful to Ivan and his team at Mundo Nuevo who worked so very hard to organise everything that was needed to make the workshop run smoothly on a practical level, and particularly for the love and hospitality that Ivan and his wife Micareli, extended to me at a personal level – a big 'thank you' to you all. I look forward to returning to Chile next year for a new adventure.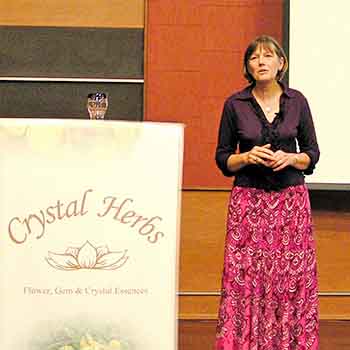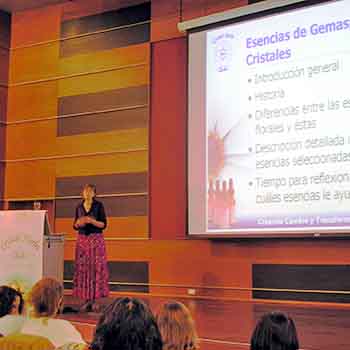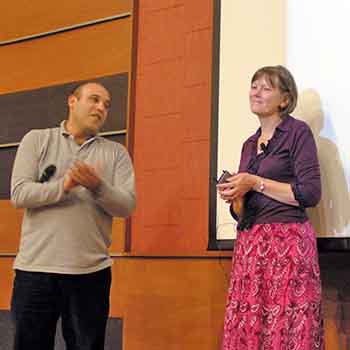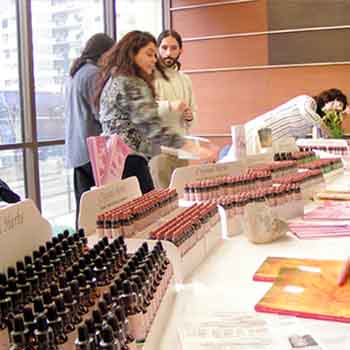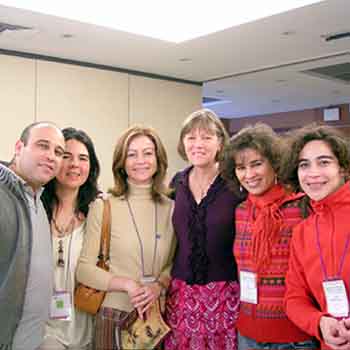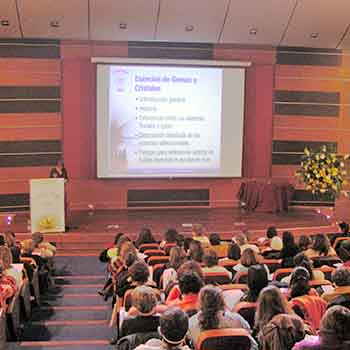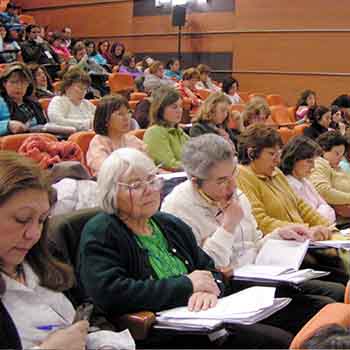 Would you like to book a workshop?
If you would like to arrange a similar workshop for a particular venue and would like more details, please do contact us!
Catherine is a director at Crystal Herbs and has been with us since the early 1990's. She is a trained essence practitioner, energy healer, teacher and workshop leader. She loves creating vibrational essences and greatly enjoys making the mother tinctures that allow us to provide our wide range of flower, gem & crystal essences. Her passion is to provide the knowledge, wisdom and tools that will support others to find greater harmony, well-being and spiritual fulfilment in their lives.
More About Catherine Keattch | All Blog Articles | All Videos