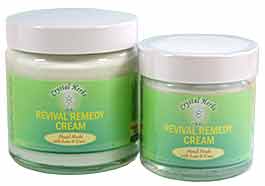 We get quite a few inquiries regarding what we use as the base for our Revival Remedy Cream, so we thought we'd post some information on this for all those who would like to know more.
What Is Revival Remedy Cream?
The five remedies used in Dr Bach's original 'emergency rescue' combination; Cherry Plum, Clematis, Impatiens, Rock Rose and Star of Bethlehem together with Crab Apple & Pine mixed into a natural cream base, make an excellent 'emergency' formula for external application. Beneficial and soothing, it is useful on scars, skin blemishes, pulled muscles etc.
The Cream Base
The cream base that we use for our Revival Remedy cream is produced by Helios Homoeopathic Pharmacy and is natural and Vegan friendly. It is a made up of: Purified water (Ph.Eur), Almond oil (B.P), Emulsifying wax (B.P), Benzyl alcohol, Sodium Benzoate (B.P), Citric acid (Ph.Eur), Potassium sorbate. The base is a Vegan compatible product and is not tested on animals.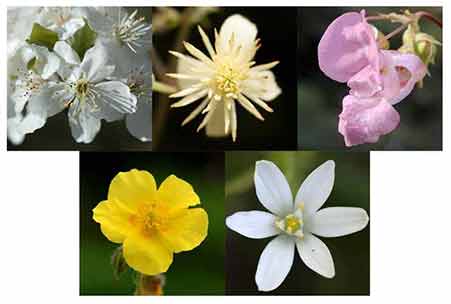 The Bach Flower Remedies
We then add the following Bach Flower Remedies:
Clematis, Cherry Plum, Impatiens, Rock Rose, Star of Bethlehem, Crab Apple & Pine.
Essence Range: Bach Flower Remedies here
Crystal Herbs is a specialist Flower Essence producer and we're passionate about all aspects of Vibrational Essences. We have been making and selling our range of Essences for nearly 30 years and have customers all over the world. All of our essences are handmade with love & care and alongside the Essences that we offer we also provide help, support and information about vibrational Essences. Crystal Herbs is run by Catherine Keattch and Sam Cremnitz, along with a dedicated team who are all trained practitioners and healers in their own right. More About Crystal Herbs | Contact Us