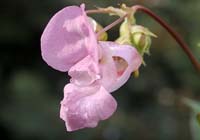 January can sometimes feel like a long month as we wait for the light and power of the sun to return, however this year it seems to have slipped past with an almost unseemly haste. In a few short days we will be in the month of February, which brings with it the festival of Imbolc, the Celtic fire festival that celebrates the returning of the light and the beginning of spring in this part of the world. Imbolc marks the midway point between the winter and spring equinoxes and will be celebrated this year on February 2nd in the Northern Hemisphere and August 1st in the Southern Hemisphere.
The energies of January offered us an opportunity for review and introspection. Those of February will bring the challenge to transcend our egos and to bring forth our gifts for the greater good of the whole. So as we see it the energies of February will be offering us more of those 'opportunities for growth' that we have all become so accustomed to these days.
February Energetics
The prevailing influence in February is of course that of the planet Aquarius. The full moon on January 30th (06.19 UT) will highlight the qualities of Aquarius and illuminate those areas of our lives where there is a need for the spiritual values of unity, sharing and universal brotherhood to take more precedence. Throughout this month we will be gifted with some very powerful planetary help that will insist that we focus our awareness on any aspect of ourselves that is not yet in alignment with our true self. One of the strongest of these influences will come from the conjunction between the planets Neptune and Chiron in Aquarius, which will be exact on February 17th. The focus of Chiron is on helping us to uncover and heal our deepest wounds while Neptune offers us an opportunity to gain clarity by lifting the veil into the non-material worlds. The influence of both together is powerful and will help us to focus deeply on what limits us, if we are willing to take up the challenge. If we resist the flow, we could find our selves stuck in the fog of Neptunian delusion, believing ourselves to be a victim of circumstance. The influence of retrograde Saturn this month will be doing its very best to ensure that we do not miss out on this opportunity for healing. Its influence will tend to highlight our fears and limitations and encourage us to take greater responsibility for any unfinished issues or incomplete projects. Under these combined influences we may well find ourselves confronted with the issue of whether we are allowing the soul or the ego to be the authoritative influence in our lives.
Making the most of our opportunities
Reflecting on all this made us aware once again of just how difficult it can sometimes feel when we are faced with that aspect of ourselves that has forgotten its wholeness, the shadow self. This month the pressure will be again be on that shadow self to yield up its secrets to the light of greater awareness. So as you go through this month remember that the issues or situations that come up for you are simply helping you to uncover parts of yourself that are seeking your attention. It can be all too easy to try to push these aspects of ourselves back into the shadows and create greater separation rather than healing if we are not awake and aware. All that is required is some loving acceptance and the willingness to feel fully what it is that is requesting help and transformation. We have found over the years that writing down what we feel at times like these can be extremely helpful. Not only does this process offer us an opportunity to fully acknowledge our feelings, it is also takes us into exactly the right meditative state to receive the insights and clarity that we need to allow transformation to take place.
Remembering the bigger picture
We were reflecting the other day on the importance of recognising just how vital each and every one of us is in the ongoing process of restoring Light and Life to our planet. Each time we consciously choose to embody the love and light of our true selves and release our old dysfunctional patterns we are contributing to the great awakening and ever growing light on our planet. In true Aquarian style this process is a giant team effort in which we must all support and help each other. It is truly humbling to realise just how much assistance we are being given from the realms of light to help us transcend what we have created through ignorance and fear to birth a new reality. In fact it is very clear that the more willing we are to take up our responsibilities as lightworkers the more help we receive and the quicker the transformation process is becoming.
Crystal Herbs is a specialist Flower Essence producer and we're passionate about all aspects of Vibrational Essences. We have been making and selling our range of Essences for nearly 30 years and have customers all over the world. All of our essences are handmade with love & care and alongside the Essences that we offer we also provide help, support and information about vibrational Essences. Crystal Herbs is run by Catherine Keattch and Sam Cremnitz, along with a dedicated team who are all trained practitioners and healers in their own right. More About Crystal Herbs | Contact Us