'What you resist not only persists, but will grow in size' – Carl Jung
Have you noticed that there are certain painful emotions and stories that seem particularly uncomfortable and difficult to release? These tend to be the feelings we don't want to feel so we resist getting in touch with them. Most commonly they fall into the following five categories:
Guilt, shame and lack of self-forgiveness;
Not feeling good enough and low self-worth;
Anger, frustration and resentment;
Harsh self-judgement and inner critic;
Strong fears and resistance.
What You Resist Persists
The reason these familiar painful emotions keep surfacing is that we generally don't want to feel them which means we can't let go of them at an energetic level.
You may judge them as negative and not want to admit to yourself that this is how you feel. Most likely you are scared of letting yourself feel them fully because they seem very real and can feel extremely uncomfortable to experience. Many of us avoid getting in touch with our emotions because we think we'll be overwhelmed by them if we let ourselves feel. However the discomfort actually comes from resisting them, and when you let yourself feel them at an energetic level they will often dissipate very quickly.
Essences Take You From the Head to the Heart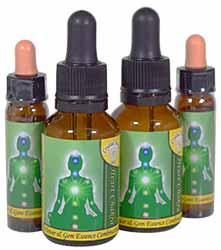 Many of us understand our emotions and stories intellectually but don't know how to feel them at the energetic level that is required for effective emotional release. You may recognise that you have a strong inner critic or don't feel loveable and while you probably understand where those painful wounds come from, the understanding in itself doesn't release the pain.
Vibrational essences take us beyond an intellectual understanding of our wounds so we can release the emotional energy of the emotions, stories, patterns and beliefs which hold us back from experiencing the freedom of our true selves. Essences take us from the head to the heart by helping us to get in touch with how we really feel. When we take essences they help us to feel what is going on for us emotionally at the level of heart and body so the energy can be fully experienced and released. E-motions are simply energy in motion so they need to move through our systems without us getting attached to the stories around them. This is where essences are so valuable – they bring us new insights and understandings about old wounds and stories and help us to feel where the related energy is stuck in our emotional bodies so it can be released.
In the current energy flow, it's becoming increasingly difficult to hold onto the old emotions and stories that don't resonate with your true self because these outdated ways of being are being pushed to the surface quite persistently so they can finally be resolved and released. If you are feeling that things are emotionally intense at the moment, you're not alone! Essences are perfect allies for navigating times of emotional intensity so that painful emotions can finally be released.
Tips for releasing painful emotions
If you feel resistance about getting in touch with uncomfortable feelings it's helpful to recognise this is just a part of you that is fearful of expanding into your true self. Remember that your Soul is invested in your growth and will support you in releasing what no longer serves you.
Recognise that you are not your emotions, you are simply making space for emotional energy to be experienced so it can move through you and be released.
Be compassionate, patient and kind towards yourself. When strong emotions get triggered, be as gentle and accepting of yourself as you would be with a small child who is learning something new. You are letting go of years, maybe even lifetimes, of old emotions, stories, patterns and beliefs.
Allow yourself to feel exactly what you are feeling without resistance. Allowing is a very powerful catalyst for transformation because it provides the opportunity for us to see a different perspective and gain fresh insights. Simply allow whatever you're experiencing to be there without judgement and remind yourself that whatever you are feeling is exactly what needs to be felt in this moment.
While our minds may make judgements about which emotions are acceptable and which are not, the heart has an infinite capacity for deep acceptance. Open your heart and invite all your feelings to have a voice, recognising that this is a wounded part of yourself that simply wants recognition and integration.
Allow the emotions to surface without attaching them to anything so that they can simply dissipate and dissolve. As you make friends with these wounded aspects of self they become your allies and the gifts that they bring strengthen your ability to live life as your true self.
Best Essences for Releasing Painful Emotions
Essences for guilt, shame and lack of self-forgiveness: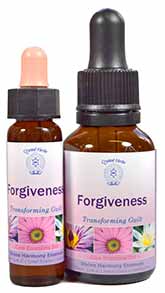 A very persistent underlying theme of many old stories relates to the idea that as humans we are inherently 'bad' and must somehow make ourselves 'good'. This makes us reject ourselves at a deep unconscious level, and results in the feeling that there is something inherently wrong with us.
We recommend Forgiveness; transforming guilt combination, Heartfelt Forgiveness and Purity of Heart.
Essences for not feeling good enough and low self-worth:
Many of us grow up absorbing the idea that we are not inherently loveable for being who we are. This results in problems with self-worth, self-nurturing and underlying feelings that you are not as good as others in later life.
We recommend Feeling Worthy; transforming unworthiness or Self-Acceptance; restoring unconditionality.
Essences for anger, frustration and resentment:
The vibrations of anger, frustration and resentment can be difficult to own because they were often considered 'bad' or inappropriate in childhood and few of us had positive role models for expressing them. Emotional triggers that can spark stored anger and resentment include feeling disempowered, disregarded, unheard, unloved or devalued in some way.
We recommend Inner Peace; Transforming Anger, Restoring Patience; Transforming Impatience or Self-Responsibility; Transforming Resentment
Essences for self-judgement and inner critic: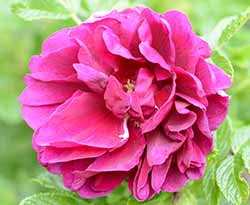 Feelings of harsh self-criticism and self-judgement block our ability to experience the compassion required to find lasting peace and acceptance of ourselves and others.
We recommend Inner Freedom; transforming judgement, and Higher Heart Chakra or Unconditional Love combinations to help you anchor the energy of compassion more consistently in your life.
Essences for fears and resistance:
Fear is often the underlying reasons for much of the uncomfortable resistance we feel when it comes to releasing old stories. We tend to hold onto the stories that are familiar to us (e.g. feeling that we're not truly loveable or that life's not fair) because at a personality level we feel threatened by change. It's helpful to remember that while your personality likes things to stay the same, your Soul wants you to expand and grow into your true self. Your Soul wants you to be liberated from painful old stories and uncomfortable emotions.
We recommend Inner Calm; dissolving fear, Strength & Courage; overcoming fear and Feeling Safe; trusting life.
Do you know have a friend who is also finding things to be emotionally intense at the moment? Please share this post with them to show them they're not alone.

Are You New To Flower & Vibrational Essences
You can find out more about Flower & Vibrational Essences in our guide here.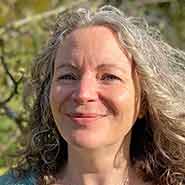 Jackie Stewart has been using Crystal Herbs essences for 25 years and trained as a Flower and Vibrational Essence Practitioner in 1999. She joined the Crystal Herbs team in 2019 and is passionate about how essences help us open our hearts to co-create a world that thrives on Love.