Solar Plexus Chakra Essence
For this month's Essence Review we are revisiting the Solar Plexus Chakra essence, a combination that works with issues that are particularly to the fore for many people right now.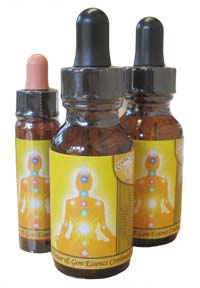 Essence Range: Chakra Essences
Adult How to Use: Take four drops on the tongue 3 – 4 times a day. Full How to Use
Essence Type: Flower, Gem & Crystal Essence Combination | Stock Level
So much has happened in the world and in our individual lives since the beginning of the year. Events that we could not have predicted this time last year have taken us deeper into the process of planetary reset and transformation.
This has been an intense journey and one that is by no means over yet, in fact it is likely that we will see further chaos and instability in the world as we continue creating a new 'normal' that is more in alignment with our expanding consciousness.
Operating From Your Centre
Under these circumstances it is important that we remember that at a multidimensional level humanity has a plan for evolution and that all is well as we ride the roller coaster of change at an everyday level.
Keep in mind that you have choice as to how you relate to the situation and that you can allow chaotic, uncomfortable vibrations to be present in your environment without allowing them to knock you off your centre.
The key to this lies in developing strong energetic foundations that include the ability to maintain positive, healthy personal boundaries that enable you to align with the vibration of your true self rather than that of the world around you. You could think of this as the ability to maintain a vertical alignment versus a horizontal alignment.
Permission to Be Yourself
For many, vertical alignment is still a challenging proposition because past patterning has made us adept at harmonising our vibration with that of those around us and given us no permission or instruction on how to create and maintain our own energy space in a positive, balanced way. The consequence is that many of us have an automatic 'default setting' that unconsciously encourages us to move away from ourselves and fall into alignment with the vibration that is most prevalent and familiar in our environment, regardless of whether that is positive or not.
Going forward, the ability to detach and make a choice of which vibrations we entertain in our personal energy space is going to be increasingly important for all of us. One of the ways that we can begin to become more masterful at this is to balance and strengthen the solar plexus chakra. If this energy centre is not working optimally it is very much more difficult for us to maintain the necessary personal boundaries and sense of self-empowerment that are required for us to make conscious choices as to how we interact with the world around us.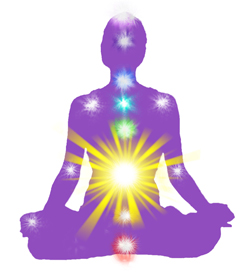 The Solar Plexus Chakra Essence
The Solar Plexus Chakra combination is a carefully selected blend of flower, gem & crystal essences designed to stabilise, balance and enhance the solar plexus chakra. It contains the following essences: Pearl, Moonstone, Rose of Sharon, Luffa, Dandelion, Buttercup, Garlic & Octahedron.
If you are currently finding that the roller coaster of life has become somewhat overwhelming and it is difficult to stay centred and connected to yourself, then this might be just the combination that you need to help you find a greater degree of balance.
Indications the it might be particularly helpful include:
Feelings of over-sensitivity and vulnerability
Easily invaded by thoughts, feelings or negative psychic impressions in your environment.
Feelings of unease and discomfort in the solar plexus chakra area
Often feel exhausted when in crowded places.
Difficulty maintaining positive personal boundaries
Lack of self-value
Power & control issues
Emotional neediness
Overly active mental body
It will promote:
Balanced personal power and use of will
Self-definition
Strong, positive personal boundaries
Positive emotional expression
The ability to stay centred in your own energetic space
The awareness that you can choose which vibrations you entertain in your personal space
Greater self-awareness and mastery of self
How to Use
An effective dose for most adults is 4 drops on the tongue 3 or 4 x a day taken consistently until the bottle is finished. We'd usually suggest that to gain maximum benefit from your combination you take it directly from stock without further dilution – this gives you the deepest acting effect from the essence. Preferably take at least 10 minutes away from food and drink.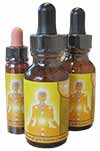 You can order a bottle in our shop here:
Solar Plexus Chakra Essence
Or call us on – 01379 608059 (+44 1379 608059)
See Also:
Share Your Experiences…
We hope you've enjoyed our look at the Solar Plexus Chakra Essence. We'd love to hear your experiences of working with this essence or working with the related issues, so please do leave us a comment and share your experiences!
Catherine is a director at Crystal Herbs and has been with us since the early 1990's. She is a trained essence practitioner, energy healer, teacher and workshop leader. She loves creating vibrational essences and greatly enjoys making the mother tinctures that allow us to provide our wide range of flower, gem & crystal essences. Her passion is to provide the knowledge, wisdom and tools that will support others to find greater harmony, well-being and spiritual fulfilment in their lives.
More About Catherine Keattch | All Blog Articles | All Videos